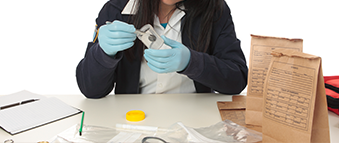 Cases are reviewed through discovery documentation; police and laboratory service reports, medical examiners reports, interviews with investigators and attorneys, etcetera.
Case consultation can be an invaluable service in identifying potential avenues of forensic investigation that may not have been previously considered.
Additionally, IGNIS Forensic Services normally works closely with specialists in other forensic disciplines and can readily network with these other experts and bring any necessary specialized assets to a case.
IGNIS Forensic Services will also review transcripts and evidence for preparation of post conviction appeals, motions hearings and parole board reviews.